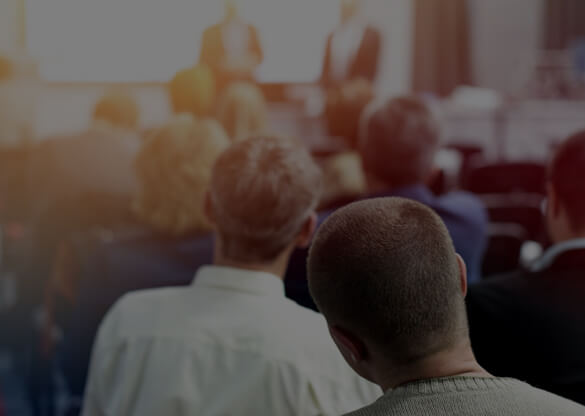 Welcome To Europe's First
SCN8A & SCN2A Conference & Family Gathering
Building a network across Europe and beyond.
---
SCN8A and SCN2A related diseases are extremely rare, likely under diagnosed, neurodevelopmental disorders caused by variants to the SCN2A / SCN8A genes.
While sharing similarities with better known Dravet Syndrome (SCN1A), SCN8A/2A are different and can require different treatment.
Improved awareness and early diagnosis are key.
SCN2A & SCN8A also have differences, but as rare sodium-channel disorders there is commonality of research and expertise.
The SCN8A and SCN2A patient network is also growing with families forming groups in respective European nations, with groups connecting across Europe and beyond. This increasingly visible patient network offers helps researchers access and further aids the growth of the patient registries.
At this critical time, the conference brings together specialist clinicians, researchers and patient advocates. This intersection of data, expertise and research will enhance insight into genotype/phenotype relationships, enrich knowledge of optimum therapies, and stimulate ideas for new research streams.
---
The Department of Epileptology, University Hospital Bonn, is one of the 2 German centers that has been recognised as a European Reference Network (ERN) on rare and complex epilepsies. More at Epi Care
11/50
Seats still Available
WHY PARTICIPATE
Is This Conference right For You?
---
Distinctiveness from other epilepsy events
This would be the first ever European event focused on SCN8A and SCN2A and as such is unique in its subject matter focus. This is important as SCN2A/8A require different research enquiries and specific awareness raising that will help support optimum diagnosis and correct treatment.
For Families
The aim of the Family Conference is to bring together families and patients with neurodevelopmental disorders associated with mutations in the two genes SCN2A or SCN8A with the leading experts, clinicians and researchers, in the field. Families can share experiences, feelings, hopes and fears.
For Clinicians and Researchers
The event helps to bring together expertise, evolve data strategies, connect cutting edge research and stimulate future research projects for these devastating disorders.



Book online accomodation now!
Event accomodation options available
---
ATTENDING THE CONFERENCE IN PERSON?
Hotel Dorint Venusberg Bonn
Double Superior Room
Breakfast included
At walking distance from the Conference location
Make your reservation mentioning the SCN8A/SCN2A Conference for discounted price
An Der Casselsruhe 1, Bonn, 53127
CAN'T BE THERE?
ATTEND THE CONFERENCE ONLINE
The platform for attending the Conference online is to be decided yet
The link for attending the conference remotely will be released asap
Available from mobile phone and computer
Both sessions can be viewed
Register now for free and keep informed
All the participating associations
Meet all our "families"!
---
Making This Exciting Conference Possible!
Meet the event sponsors
---
This Networking event has received funding from the European Union's Horizon 2020 research and innovation programme under the EJP RD COFUND-EJP N° 825575.
Find out more at European Joint Programme on Rare Disease website.

---
The University Hospital Bonn will host the Conference in presence in its spaces, providing for rooms and support.

our Event gallery
Have a look at previous SCN8A events
---
Since 2015, The Cute Syndrome Foundation has hosted the Annual SCN8A Clinician, Researcher, and Family Gathering, which is held in conjunction with the American Epilepsy Society (AES) Annual meeting.
Except for the 2020 Gathering, that was fully virtual due to COVID-19, all the past events have been held in USA.
Find out more at The Cute Syndrome Foundation website
---
EVENT LOCATION

Universitätsklinikum Bonn
Klinik für Neuropädiatrie
Venusberg-Campus 1
Gebäude 82
53127 Bonn