Welcome To Europe's Second
SCN8A & SCN2A Conference & Family Gathering
Building a network across Europe and beyond.
---
The two genes SCN2A and SCN8A both encode for distinct neuronal sodium channels. Mutations of the genes SCN2A or SCN8A are associated with epilepsy, autism spectrum disorder, intellectual disability, movement disorders and sudden unexpected death in epilepsy patients (SUDEP).
As rare sodium-channel disorders they share commonality of research but they require distinct treatment and expertise, due to their divergent roles during brain development. Improved awareness and early diagnosis are crucial for the patients.
The first European SCN2A/SCN8A Conference (Germany, 2021) put the seed for the birth of several SCN2A & SCN8A patient advocacy organisations forming active networks and beginning to share knowledge and educational events.
The second European Conference will take place in Denmark focusing on common aspects of SCN2A/SCN8A but also highlighting their specificities: clinicians, researchers and patient advocates will have the possibility to enhance the intersection of data and expertise, enriching knowledge of optimum therapies and stimulating ideas for new research streams.
The event will pay particular attention to patient registries and Natural History Studies, but also to new areas of research to address the best precision medicine possible.
---
More at Epi Care
Committees
---
Scientific committee
Elena Gardella, Walid Fazeli, Rikke S. Møller
---
Organizing committee
Stefania Dantone, Elena Gardella, Cinzia Scarcelli, Svenja Kaden, Francesca Furia, Laila Doktor
---
WHY PARTICIPATE
Is This Conference right For You?
---
Distinctiveness from other epilepsy events
This would be the only European event focused on SCN8A and SCN2A and as such is unique in its subject matter focus. This is important as SCN2A/8A require different research enquiries and specific awareness raising that will help support optimum diagnosis and correct treatment.
For Families
The aim of the Family Conference is to bring together families and patients with neurodevelopmental disorders associated with mutations in the two genes SCN2A or SCN8A with the leading experts, clinicians and researchers, in the field. Families can share experiences, feelings, hopes and fears.
For Clinicians and Researchers
The event helps to bring together expertise, evolve data strategies, connect cutting edge research and stimulate future research projects for these devastating disorders.



What people said about past Conference
---
Our endorsements
This conference is endorsed by
---
Epicare

---
Dansk Epilepsi Selskab

---
Making This Exciting Conference Possible!
Meet the event sponsors
---
This Networking event has received funding from the European Union's Horizon 2020 research and innovation programme under the EJP RD COFUND-EJP N° 825575.
Find out more at European Joint Programme on Rare Disease website.

---
Platinum Sponsor

---
Gold Sponsors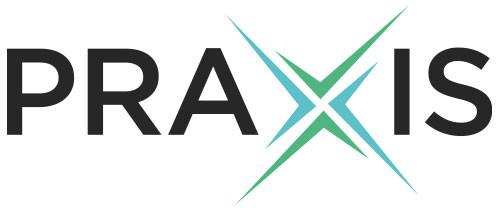 ---
The Conference has been supported also by a grant from

Registration and Venue Info
Join us and build a brighter future for our warriors!
---
Congress Registration
Registration is out of charge. To register please send an email to ffu@filadelfia.dk indicating the number of people, the dates of arrival and departure and if you need any type of support not provided by the hotel. Registrations are open until April 25th. Later registrations can be accepted depending on the structure's availabilities.
How to reach the Congress Venue
The Comwell Køge Strand Hotel can be reached from Copenhagen's airport:
By car: 39-minutes drive from Copenhagen airport trough E20 motorway (46,6 Km)
By train: 66-minutes trip from Copenaghen airport to Nørreport St. and from Nørreport St. to Køge St.
Hotel Reservation
All the participants / families should contact the hotel and make their reservations (the code for booking is FILADELFIA). They should indicate the dates for their staying and pay in advance. Rooms with special prices are available for the night of 25-26 May. The deadline for reservation is April 25th. On April 26th, the pre-reservation of the rooms not booked & paid will be canceled. From April 26th, the room booking will be available without a guarantee of availability. The cancellation of the pre-reservation of the rooms will be free of charge until 24 hours before the reservation date.
A limited number of family rooms is available and the hotel has no elevator to the rooms on the first floor. Families can arrange separately the booking of extra nights (standard price) and eventually other specific requests (special meals, additional beds, ...). Children not needing restoration can have a special quote only including accommodation.